Here are the main characteristics of the SID receiver:
single-channel receiver, tested from 15kHz to 80kHz
included antenna preamplifier
active order 4 bandpass filter (bandwidth of less than 200Hz for stations below 30kHz)
measurement of the RMS amplitude
linear output (not dB), offset setting
12-bits ADC
USB interface
power supply included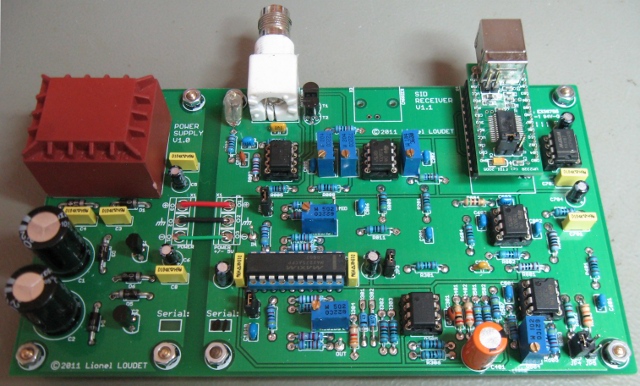 A small quantity of high quality printed circuits boards for the SID receiver have been manufactured.
The author offers those boards for 30 euros plus shipping costs.
Please contact me

for availability.
The printed circuit board is out of stock. Production of another batch is not planned.
Here is a picture of the board: