Options Channels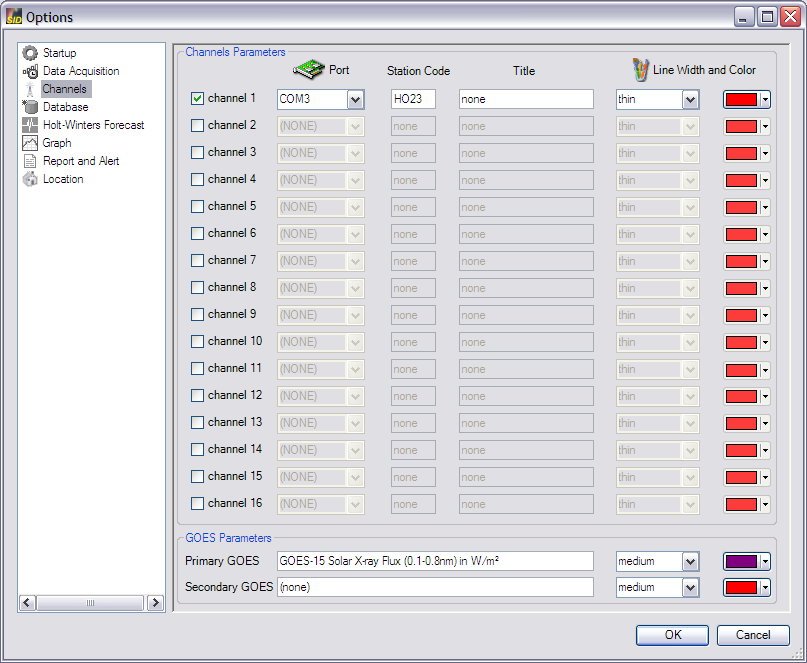 Up to 16 channels can be monitored by SID Monitor. This panel is used to select which channels are active.
Each channel has the following parameters:
the port name used to access the ADC converter. This information is selectable from a list of ports available on the computer.
the station code of the VLF transmitter being monitored. This code consist of the final two letters of the station call sign followed by the transmitter frequency rounded to the nearest integer. For instance, the station code of NAA on 24.0kHz is AA24 and the station code of DHO on 23.4kHz is HO23. This code is used as a dataset name for the RRDTool database.
a short description of the channel being monitored. This is used as a legend for the graph.
the line width and color of this channel on the graph.
This panel is also used to precise the color and the titles of the GOES plots. The titles are used as legend for the GOES plots.