Options Report and Alert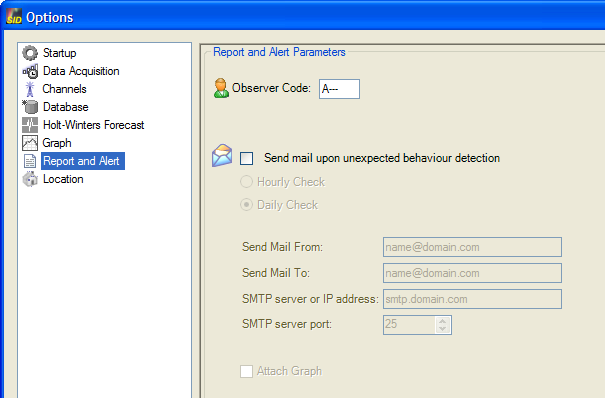 The observer ID provided by the AAVSO must be set here so that it is correctly included in the reports generated by the application.

SID Monitor offers the possibility to send daily or hourly mail alerts when an SID event has been detected by the aberrant behavior detection algorithm. Optionnaly, the graph can be attached to the mail.
It is necessary to precise:
The mail sender address in the "From" field.
The mail receiver address in the "To" field.
The SMTP server to use for mail transfer (either fully-qualified server name or IP address)
The SMTP server port. Default is 25.